About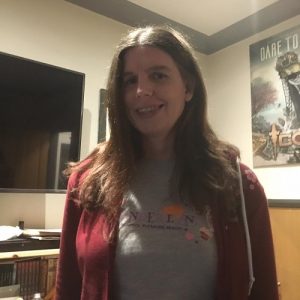 Hiya, I'm Katy. I'm a Modern Workplace Consultant. Before that I ran an education network from 2005 - 2022 but been tinkering with all things Windows since around 1999.
In 2021 I was awarded the Microsoft MVP Award in the Enterprise Mobility group, this was renewed in 2022 with a dual award in Enterprise Mobility and Security.
Besides that I spend a bit of time writing web applications in PHP, CSS etc, Windows forms applications in C# and various scripts in PowerShell.
When I'm not at work, or playing with something technical at home, I'm a massive rollercoaster nut (see my rollercoaster blog) and love walking through forests and also do a lot of DIY. At home I've got a small home lab running Windows Server 2019 Hyper-V which runs my home network and also gets used for testing/learning/development work.
I'm open to suggestions for blog posts so if you've got any ideas you'd like to see me cover just send me a tweet @coaster_katy.
I generally use Scenarium by Icojam for the decorative images on my blog posts.