Microsoft Certification Exams
By Katy Nicholson, posted on 29 January, 2022
Certifications are an essential way of proving your abilities and there are plenty of Microsoft certifications to aim for. In this post I will be talking through what resources are available, the method I use when studying for a certification exam, and also what the exam process is like.
Studying
There are plenty of resources available for Microsoft certification exams, although this varies on the age and popularity of the exam. The first place to start is the exam's page on Microsoft Learn, as an example I'll take AZ-104: Exam AZ-104: Microsoft Azure Administrator - Learn | Microsoft Docs. From this page you can schedule the exam, link to the official practise test and also view the outline of what is measured on the exam - scroll down to Download exam skills outline.
Further down the page you will see some resources for preparing for the exam - free online resources which are typically modules on Learn, and a link to instructor-led courses.
A recent addition to this is free sample questions on selected exams - if you see this green Tip then click it to get the question set. For AZ-104 you will get a PDF containing 20 questions, including a case study.

Another good resource are the Microsoft Press Exam Ref books (AZ-104 linked for reference). While these aren't as detailed as the previous generation (blue 'Training Kit' books) they still give a good guide of what you need to know. Read these in conjunction with a trial subscription to Azure/Microsoft 365 or whatever service your exam relates to, so you can try out the skills for yourself.
I mentioned earlier about the practise test. There are a few different practise tests out there besides the official ones provided by MeasureUp. If you work at a large organisation you might have access to Microsoft's ESI (Enterprise Skills Initiative), which gives you free access to lots of learning resources including the practise tests.
My process is a combination of the above - I typically get the Exam Ref book, work through one chapter, and then take the practise test but limit the questions just to the chapter I've completed. When I've then completed the second chapter, I take the practise test again limited to the first two chapters, and repeat until I've completed the book. I also find it helpful if you have a friend working towards the same exam at the same time to have a group study session. This can be as simple as working through the sample questions together, discussing what you think the answer is for each question.
Booking Your Exam
To book your exam you will need to go to the exam's page on Microsoft Learn, and follow the prompts to book. Typically you will be booking the exam through Pearson VUE and you will get to choose whether to visit a test centre in person, or take the test at home. For home tests you can typically choose any time of day or night, depending upon availability. You will be able to check in to the home exam 30 minutes before the booked time slot. Once booked you will receive e-mail confirmation and details on how to run a system test to make sure that the exam software will work on your device.
Home tests have strict requirements about where you are taking the exam. While it can be any room in your house - e.g. home office, dining room, bedroom - you can only have a single monitor connected, all notes/exam material etc must be out of sight with a clean desk. You will be required to take a photo of yourself, photo of your ID and four photos of your testing space during exam check-in. You will be monitored on your webcam for the entire duration, and nobody else must enter the room or be heard by the remote proctor.
The check-in generally takes about 10 minutes to go through so do make sure you check in before the booked start time. They do not guarantee an early start if you complete check-in early, however every time I have taken a test they've started it as soon as check-in was completed.
The Exam Experience
Technical exams generally have a 700 point pass score, on a scale of 1-1000. Any score above (and including) 700 is a pass, below 700 a fail. While this is 700/1000 it is not the same as 70%. The actual pass score for an exam will vary depending upon how difficult the questions were - if you sit a particularly hard set of questions, the pass score may be 50%, if it's an easier set then it may be 80%. This is then scaled so that a score of 700 is always the cut off point. You can find out more about how exams are scored here.
Whether you have chosen to book at a test centre, or at home, the actual exam software experience is identical. If you have never taken a Microsoft Certification exam, or if it's been a while since your last one and you want to see if the process has changed, the best thing you can do is check out the exam sandbox - https://aka.ms/examdemo. This launches a sample exam which takes you through all the different question types, and runs in the exact same format as the real exam. This will give you a good grasp of what to expect. The basic format is:
Non-Disclosure Agreement (NDA) - you are required to read and agree to the NDA in order to take the exam. To put it simply, this agreement forbids sharing exam questions and the use of "exam dump" sites.
Welcome screen - shows the exam name, number of questions and time allowed.
Rate your experience - this isn't in the sandbox, but there are usually a few pages asking to rate your experience with the skills measured by the exam, you are basically picking a response on a scale from "Never done this before" to "I'm an expert".
Ready to start - once you pass this screen you start the exam timer.
Exam questions - you now start the actual exam questions. There are several types of question which you may come across:

Multiple Choice (single answer) - select the correct answer
Multiple Choice (multiple answer) - select the correct answers. The question should tell you how many you are expected to select, and whether they are part of the solution, or whether each answer is a valid solution by itself.
Drag and drop - you will be given a few items and there will be blank spaces in the answer section, drag and drop the items into the correct spaces. The items can be used once, more than once, or not at all.
Build list - you will have a selection of steps and be asked to select a specific number of them, and create a list. Sometimes the list needs to be in the correct order, sometimes it doesn't.
Active screen - you will see a screenshot and certain elements on it will function as if you were in the program itself, e.g. dropdown boxes, checkboxes. Select the correct choice(s).
Dropdown boxes - you will have a scenario in the question and be asked to complete the answer text by selecting from drop-down boxes.
Hot area - you will be presented with a screenshot, various parts of the image will be clickable. Click the item that answers the question.
Exhibit - You will be presented with one of the above question types, but your question will include one or multiple exhibit tabs. These typically contain screenshots or other data to help you answer the question.
Case Study - You will get a detailed case containing an overview, existing environment details, and requirements. Typically you will answer 4 or 5 questions based on the case study.

Some questions are worth one point, others worth multiple points. It will tell you in the question. If the question is worth more than one point, typically "Which three of these", you get 1 point per correct answer, with no penalty for incorrect answers.
On each question you will also see some checkboxes at the top:
Once you have completed the questions, you will see a total for each category - Answered, Unanswered, For Review and For Comment. Click on each total to view the questions it relates to. When you're happy click Finished to end the exam.
If you have marked any items for comment, you will get the chance to provide feedback. Once this has been completed (or skipped) you will be shown your score and whether it was a pass or a fail. If you have taken a beta exam, you won't be shown a result as these are scored after the exam has been made generally available.

I passed, what now?
Congratulations! If this is your first exam, you should receive an e-mail within 48 hours advising you of your MCP ID and inviting you to log in to the portal. You will then be able to download your exam transcript and (if applicable) certificates and badges. It can take a while for the result to appear on your transcript so be patient.
Further Reading
In this post
Support My Work
I hope you find my content useful. Please consider tipping to support the running costs of hosting, licensing etc on my Ko-fi page.
Awards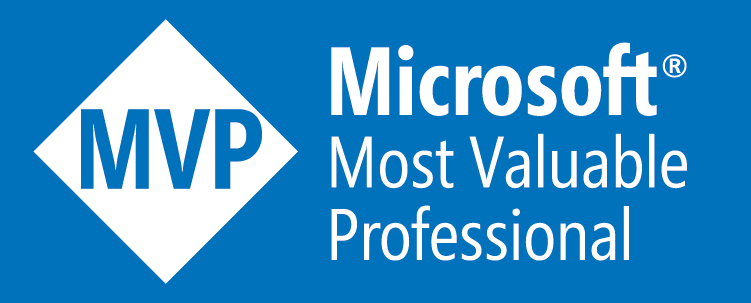 Search